Ambience in our accommodation in South Tyrol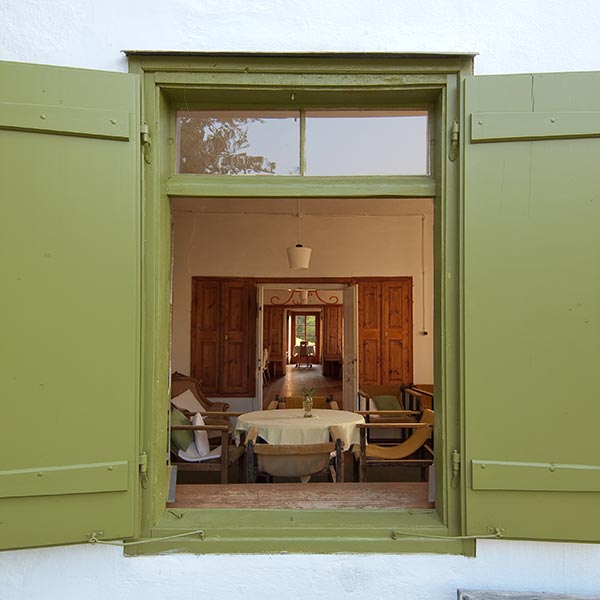 Reading room
Eat and drink together in the historic rooms at Briol, our accommodation in South Tyrol. Enjoy a hearty breakfast in the morning and a salad buffet at midday. A place to have breakfast or for quiet reflection when the weather is not so good. BRIOL is a byword for conviviality.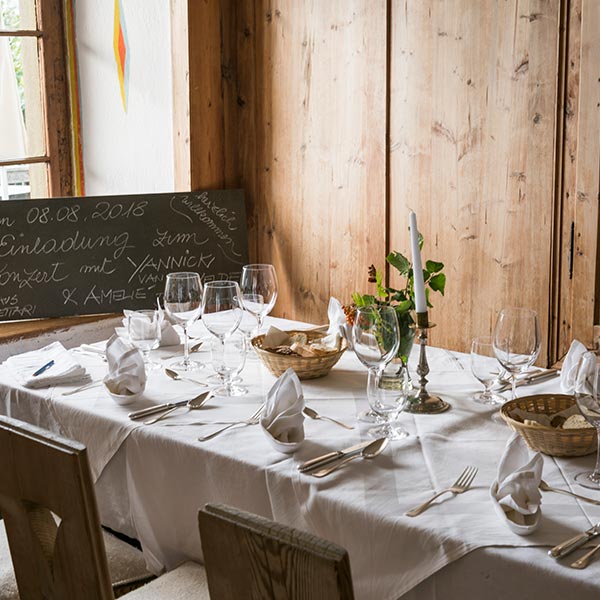 Dining room
Eat, drink and be merry. Relax in our dining room which is decorated in typical Lanzinger colours and paintings and is furnished with original Lanzinger chairs. The large dining room stretches over two rooms. Subsequent restauration has sensitively maintained the original vision of the architect in 1928. A hearty 3-4 course menu of typical regional cuisine is served each day at 7 pm in a cosy and friendly atmosphere. We only use natural ingredients for down-to-earth and tasty cuisine. And if something is left over, it is kept for seconds.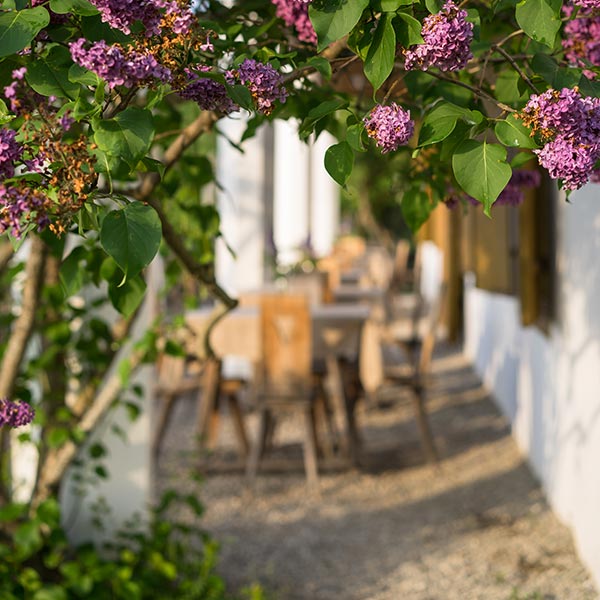 Terrace
Sit back and enjoy the view of nature from our terrace. Whether you are savouring our cuisine, reading a book or soaking up the sun, nothing beats relaxing on our magical terrace at HOTEL BRIOL, with a refreshing spritzer, ice cold mountain spring water or a nice glass of wine. Start the day on the balcony overlooking Val Gardena with a hearty breakfast or unwind under the shade of the trees after a strenuous afternoon's hike. Take time out with some home baked cake or simply spend the evening in friendly company. Let your gaze wander over the mountain panorama and the world will seem like a better place as you watch the treetops dancing in the wind or the sun shining over the mountain tops.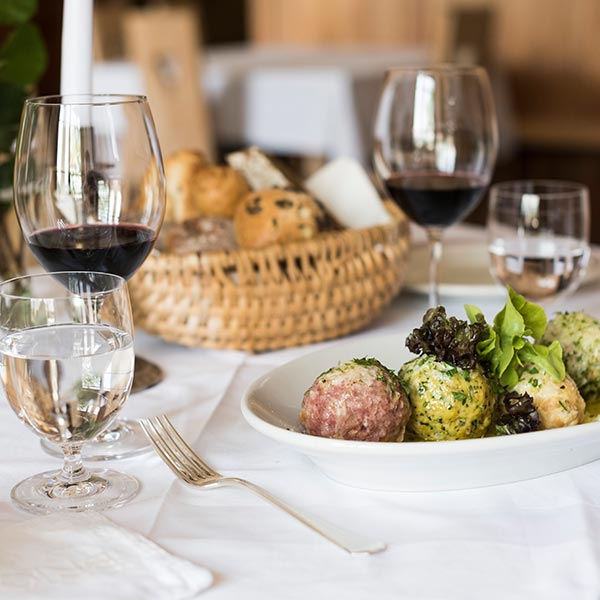 Gastronomy
At Hotel Briol we offer cuisine which is a fusion of traditional and contemporary:
For breakfast you can enjoy homemade quince jam, freshly baked rolls, natural yoghurt, ham and bacon from our very own pigs and regional cheeses. Savour freshly baked bread straight the kitchen on Sunday.
At lunchtime help yourself to a rich salad buffet. If you prefer something hot, you can choose from our small and tempting menu, whether its spaghetti aglio olio or homemade herbal curd cheese, Tyrolean "canederli" or Kaiserschmarrn.
In the afternoon we serve a variety of homemade cakes, such as buckwheat cake with blackcurrant jam, poppy seed cake, carrot, plum or apricot cake with fresh cream.
In the evening there is a choice of three or four course menus of fine, regional and seasonal cuisine.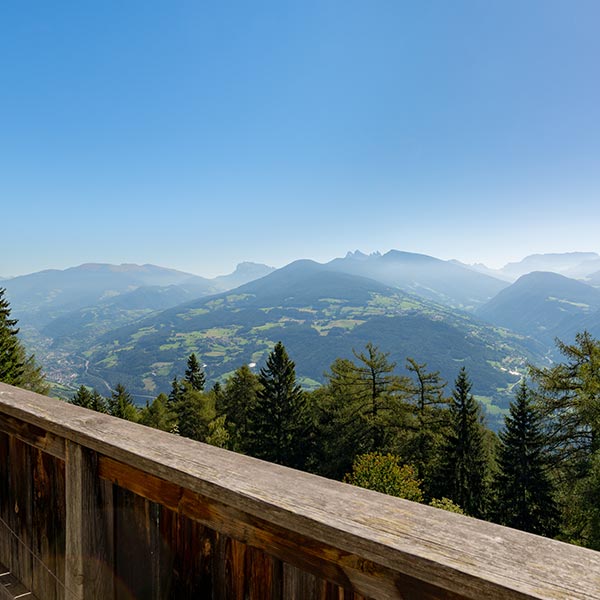 Nature
Experience nature at its purest. The view of the Dolomites is almost hypnotic and on sunny days you can see all the way to Schlern, over the Geisler to Plose. Even rainy days have their own charm and mystique as mist enshrouds the Sellastock and Langkofel.